Receive a High Standard of Care
With Tim Simpson, D.D.S. in Abilene, TX
Check Out Our Welcome Packet
We invite all of our new patients to explore our welcome packet before they visit us. This packet includes an outline of what you can expect during your first visit, a personal smile quiz, and various patient forms. Taking a moment to complete these forms before your first visit can make your appointment even simpler!
Where You Can Find Our Dentist
Tim Simpson, DDS
, began practicing dentistry in 1984. He brought his skills to Abilene, TX, and has been proudly serving his community ever since. You can find our office right off of S Willis St. Parking is available in the lot just outside our building.
Quality Dental Care Is Our Mission
"When you step into our dentist's office, you can be assured that you will be served by a highly qualified, experienced team of dental professionals. Each person who works in Dr. Simpson's office has pledged to place your comfort, health, and satisfaction above all other priorities. Dr. Simpson is a member of the American Academy of Cosmetic Dentistry (AACD). This association reflects his conviction to uphold integrity in his practice, and his team members."
Our Dentist Is Ready to Meet You
at His Office in Abilene, TX
"I would recommend Abilene Aesthetic and Cosmetic Dentistry to anyone. As a person who absolutely hates going to the dentist, this place made it much more bearable! Very friendly staff, clean environment and informative dentist. I felt very comfortable and will not mind making my next appointment." - Cathy Overmyer, Google Review
"I have had to get quite a lot done and I can tell you that it's been one of the best things in my life. The work they do is outstanding and I can honestly say that I've never been happier."
- Ariel Y., Google Review
Tim Simpson, D.D.S. can provide you with the dental care you need to maintain a healthy and functional smile for life. Our practice is proud to offer a range of dental services that can uphold the integrity of your teeth and contribute to improving the overall health of your body. From filling a cavity to replacing an entire arch of teeth, we can help you explore solutions to your dental concerns while staying within your budget.
Let our dentist be your partner in improving your oral health. Request a consultation using our online form or call our Abilene office today:
Have Questions?
Tim Simpson, DDS, graduated from Baylor College of Dentistry in 1984 and has been serving his community ever since. He is an Abilene native and loves serving the community in which he grew up. Through continuing education, Dr. Simpson maintains his ability to provide the highest standard of care to his patients.
Dr. Simpson's Affiliations
Tour Our Beautiful Office
Our Featured Dental Procedures
Tim Simpson, DDS, is known for his skill in cosmetic dentistry. Lifelike porcelain veneers can artfully conceal minor imperfections to enhance the appearance of your smile. He can even combine veneers with other procedures like teeth whitening to achieve a beautiful overall enhancement.
A missing tooth can impact how you speak, smile, and eat. Tim Simpson, DDS, is an implant dentist who can place both implants and the artificial teeth they support. You can undergo your entire procedure at our comfortable office in Abilene, TX, without having to go out of network for a specialist.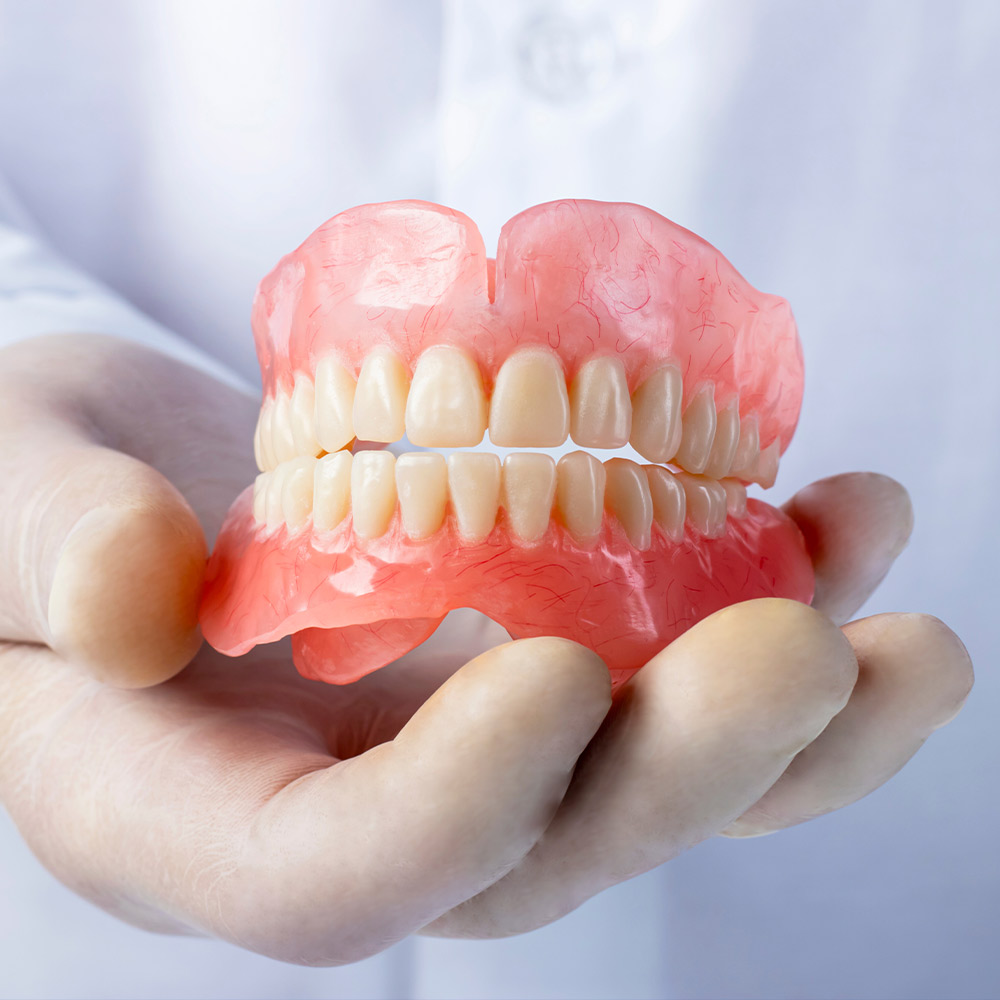 If you're missing most or all of the teeth along a dental arch, a traditional or implant-supported denture can restore the function of your mouth, enhance your appearance, and improve your health. With dentures, you can eat all your favorite foods again and get the nutrition you need.
Credit Cards
Our Abilene, TX, office accepts most major credit cards to make paying for treatment easy.
Insurance
Our dentist is in-network for many patients. We accept most insurance plans, so our patients can get the care they need.
Financing
If your insurance doesn't cover your procedure, or we're out-of-network but performing necessary dental work, you can finance your procedure through CareCredit® or First Financial Bank.
Let Tim Simpson, D.D.S., Enhance Your Smile
"I have used Dr Simpson for the last 20 years. I cannot say enough about how friendly, awesome and amazing he AND his staff are... He, Dr Simpson, has always been friendly, puts you at ease, makes you smile even when you don't want to."

Terri